Saving Sharks

And W
hy
You Should Care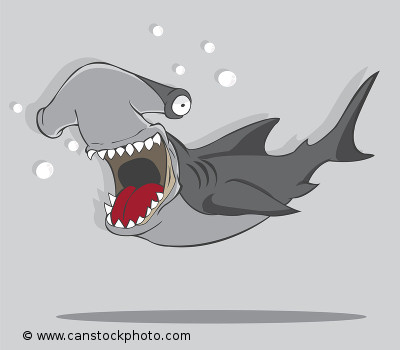 It's all about me, Baby!

Shark conservation is not just about saving sharks. It's become a much bigger issue than that. At the risk of sounding like
an hysterical bunny-hugging crazy person
a bit of a drama queen, I would say it's about saving our planet and
saving ourselves
.
And how does saving sharks help?
Okay, here's why saving sharks is important. As apex predators sharks keep the fish that feed on the phytoplankton in check. Without them the grazers of the ocean would breed indiscriminately and the ocean plants would very quickly be depleted.

This would cause a rapid increase in carbonic acid affecting everything with a skeleton, which is most of the marine life. The jellyfish populations in some places are already on the increase and, since they don't have bones, this could be why. There would also be a massive drop in oxygen levels causing almost everything to die off.

What happens in the ocean soon follows on land – the dying off, that is - not the proliferating jellyfish.

Since the industrial revolution the ocean's acidity has increased by about 30% and this is likely still rising. The last major rise in acidity was over 160 million years ago and it wiped out almost all life on the planet.

That was the fifth mass extinction and, like the four before it, (perhaps because they have a cartilaginous skeleton) the sharks survived and life evolved again.

So, there you have it, we need sharks and right now we are killing them off at an alarming rate. If we have another mass extinction there may be no sharks left to survive. What then? Could it be the final end of this beautiful planet we call home?
Can you help to save our sharks?

For a more in depth look at the problems facing our oceans this is an excellent read:

Or check out Rob Stewart's movie Revolution.

---
Return to Save our Sharks from Saving Sharks
---