Share Your Adventures With Sharks
Adventures with sharks are always exciting and we'd love to hear yours.
Have you had a close encounter, been on a dive trip, or snorkelled on a lovely reef with sharks? If so, how would you like to share your story with us?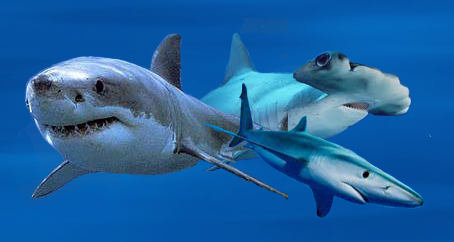 Sharing your adventures with sharks is easy...
Just fill in the form below, add up to four photos, click the submit button and you're away.
We just have one or two rules we'd like you to follow to ensure your submission gets past our moderators:
Firstly, please be sure you have the right to post any stories or images you submit. This means that you must either own the copyright or have the permission of the copyright holder to post to this site.
While we're talking about copyright, I'd like to reassure you that you are not giving up any of your rights by submitting to our site. We will never publish your work anywhere other than on the page you build. If you ever change your mind and want the page removing, just get in touch via our contacts form and we will remove it for you, no questions asked.
What we don't accept:
Anything depicting reckless activities that put either humans, sharks or other marine life at unnecessary risk
Any activities exploiting sharks or other marine life
Any illegal activities involving sharks, marine life or the marine environment
And, while we recognise that it is a pass-time enjoyed by many, we do not accept submissions depicting shark fishing of any kind. 
So, if you have a story to tell, go ahead and fill in the form. I'm sure our readers would love to hear about your adventures.
We do moderate all submissions but, if you leave your email addy, we will let you know as soon as your page goes live.
You may choose not to submit your email address, but we promise we won't share your details with anyone else and it will only be used to let you know that your page has gone live and, if you tick all the right boxes, to let you know when anyone comments on your story.
So, go on, have a grub round your hardrive and dust off those holiday snaps. We'd love to hear from you.
No pics? No worries, you're more than welcome to submit your stories without images. If you happen to have more than four images you'd like to share please get in touch and we'll add the others to your page.

So, have a great story to tell?
Here's the form...